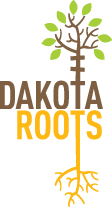 Job Information
Avera

COTA

in

Pierre

,

South Dakota
Highlights:
· Opportunity to provide Occupational Therapy services to patients/clients.
· Flexible schedule.
Job Summary:
· Administration of appropriate treatment according to treatment plan, and recording of appropriate data and progress.
· Administer standardized assessments.
· Communicate changes in patient status to Occupational Therapist.
· Rotating weekends and holidays, generally work every 4th.
Education/Experience/Licensure
Graduate of AOTA accredited college.
Clinical internships, one or more years of practice as a COTA is preferred, but not required.
Current certification from South Dakota Board of Medical & Osteopathic Examiners.