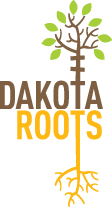 Wolters Kluwer

IIB Integration Delivery Senior Developer

in

Pierre

,

South Dakota
Wolters Kluwer Global Business Services is designed to provide services to the business units in the areas of technology, sourcing, procurement, legal, finance, and accounting which includes our North American-Accounting Center. These global centers promote team collaboration using best practices around a specific focus area to drive results and enhance operational efficiencies. There is a constant endeavor to benchmark against best-in-class industry standards to improve the quality of deliverables, increase cost savings, enhance productivity and reduce time to market for products and applications.
We are looking for an Integration Delivery Senior Developer, whom will report directly to our Vice President of the Global Services Division in Technology Delivery.
Responsibilities:
Provide requirements, architecture, design, development, test and provide production support for systems supporting business initiatives such as IAB and SQL System work, while supporting, multiple divisions from a project point of view.

Work with cross-functional teams to successfully deliver on system design and development for the needed business requirements supporting various business units

Work with high level enterprise strategy and blueprints and convert into system level deliverables

Work across the GBS organizations including teams responsible for requirements, solution architecture, quality assurance and production support

Deliver and provide leadership to an agile based development team delivering SOA based services utilizing IIB etc.

Deliver utilizing standards/technologies that enable messaging including XML/JSON, WSDL, SOAP, RESTful services, JMS, HTTPS, MQ/File/Timer/Compute/Filter/JMS/HTTPS/Routing Nodes etc.

Using standard frameworks like (not exhaustive and can change as new frameworks emerge and are used) Java (Spring, Spring Batch, Maven, Junit, Log4J, Hibernate, Code coverage tools etc.), JIRA, Database (SQL, Data Modeling), SOA etc.

Help ensure solutions are being delivered are per standards of availability, scalability and security point of view and that are done on time with highest quality

Help ensure that standards and guidelines are created for all aspects of technology being used in the delivery, all delivery artifacts are reviewed and are according to the standards and guidelines and SLAs are being met for services

Create use cases, design artifacts using UML and develop according to established delivery standards

Help ensure that appropriate unit testing utilizing Junit is accomplished
Qualification
Bachelor's degree from an accredited college or university, strongly preferred;

Strong software development experience of at least 5+ years of hands-on experience in IBM Integration Bus, V9 or strongly prefer V10.

Bachelor's degree from an accredited college or university

In-depth knowledge of standards/technologies that enable messaging such as SOAP, RESTful services, XML, HTTP

Must have integration experience with at least one DB (E.g. DB2, SQL, Oracle)

Strong knowledge of ESQL language, ESQL Functions, Message flows and Message sets.

Experience working with three or more of the following: SOAP Nodes, MQ Nodes, File Nodes, Timer Nodes, Compute Node, Filter Node, HTTP Nodes, Routing Nodes etc.

Strong understanding of version control and branching strategy

Strong understanding of error handling, application performance, thread management etc.
Wolters Kluwer N.V. (AEX: WKL) is a global leader in information services and solutions for professionals in the health, tax and accounting, risk and compliance, finance and legal sectors. We help our customers make critical decisions every day by providing expert solutions that combine deep domain knowledge with specialized technology and services.
Wolters Kluwer reported 2017 annual revenues of €4.4billion. The company, headquartered in Alphen aan den Rijn, the Netherlands, serves customers in over 180 countries, maintains operations in over 40 countries and employs 19,000 people worldwide. Wolters Kluwer shares are listed on Euronext Amsterdam (WKL) and are included in the AEX and Euronext 100 indices.
For more information about our solutions and organization, visit www.wolterskluwer.com, follow us on Twitter, Facebook, LinkedIn, and YouTube.
EQUAL EMPLOYMENT OPPORTUNITY
Wolters Kluwer U. S. Corporation and all of its subsidiaries, divisions and customer/business units is an Equal Opportunity / Affirmative Action employer. All qualified applicants will receive consideration for employment without regard to race, color, religion, sex, sexual orientation, gender identity, national origin, disability, or protected veteran status.
WKLWR2018
Equal Opportunity Employer Minorities/Women/Protected Veterans/Disabled