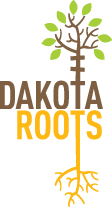 Job Information
Sirius Computer Solutions

Solutions Architect - Adobe Experience Manager

in

Pierre

,

South Dakota
Position Summary:
This role will provide strategic architecture services and hands-on technical delivery of projects centered around Adobe Experience Manager in large enterprise environments.
Primary Duties & Responsibilities
Promotes and sells assigned Program by:

Conducting customer calls and on-site visits with Sirius sales personnel

Creates and consults with Program Manager on SOWs and estimates

Builds assigned Program by:

Providing technical leadership in the 2-3 core competencies and related offerings of assigned Program

Conducting research & development work targeted to create frameworks, utilities, or best practices to enhance the efficiency and quality of the Program's development efforts

Cataloguing Program's existing intellectual property (IP), determining strategic areas for IP development (including input into training and education plans for program specialists), and evangelizing the use of Program IP by Program development teams

Develops assigned Program's team by conducting meetings and training for developers in Program to build and enhance skills in core competency areas

Oversees technical delivery for assigned Program by:

Understanding the business driving client technologies

Participating in technical requirements gathering and solution architecture for clients

Serving as a technical escalation point for Lead Solutions Specialists and Senior Solutions Specialists

Provide solution architecture, requirements gathering, and application design to our clients via services delivery, including (but not limited to):

Assisting clients to develop or express an organizational strategy for accomplishing strategic technology goals

Assisting clients to identify appropriate technologies for accomplishing their strategic technology goals

Developing technical and conceptual specifications in support of the overall application design

Creating implementation plan and leading and performing implementations and/or upgrades of Adobe Experience Manager

Reviews and understands all assigned Statement of Work (SOW) prior to services delivery
Position Requirements
Basic Qualifications -
Bachelor's degree in Computer Science, Information Technology, Management Information System, Business, or a related field

At least eight (8) years Information Technology experience, to include:

At least two (2) years technical team leadership experience

At least four (4) years hands-on development experience with Adobe AEM and DAM

Demonstrated knowledge, implementation skills, and understanding of the core AEM Sites and Assets stack and AEM architectural concepts
Other Position Requirements:
Experience with AEM Sites and DAM administration, upgrades and migrations

Experience developing custom AEM Sites and DAM components and workflows

Experience integrating AEM with other products/vendors

Proven knowledge of Multisite manager, Context hub, Content Migration

Experience with AEM 6.3

Experience with core frameworks, including Java EE, Apache, Felix, OSGI, Apache Sling, and/or Jackrabbit

Experience with RESTful services

Demonstrated ability with JavaScript libraries (jQuery, ExtJS), HTML, CSS, and JavaScript

Experience as a member of a technical project team, from design through delivery

Experience troubleshooting and identifying potential problems and making appropriate changes as necessary

Experience creating technical documentation

Demonstrated presentation and communication skills

Demonstrated interpersonal skills
Preferred Qualifications:
AEM 6.4 experience

Consulting experience

Demonstrated ability to use common Java design patterns and a working knowledge of AEM best practices to create custom templates, components, workflows and dialogs

Demonstrated knowledge of Java development and deployment tools, such as Eclipse, Maven, Git

Experience developing systems using Agile methodologies

Experience in documenting user stories, system test scripts, and user acceptance test scripts

Demonstrated knowledge of Business Analysis modeling tools (e.g. Activity Diagrams, Process Flows, State Diagrams)
Data Privacy and Security :
All Sirius employees are responsible to safeguard the information and information systems that they use or handle in the execution of their duties. Employees are obligated to know and perform their duties in accordance with Sirius policies, standards, and procedures related to security and report security violations to the appropriate Sirius authority.

Participate at hire and annually in the Information Security Awareness training as well as other required training identified by the Human Resources department. Other data privacy and data security related regulatory training may be required based on your role or assignment.
Essential Functions
This position exists to provide technical consulting solutions to customers a nd as such requires the ability to travel to and from customer sites and interact with customers on an ongoing and regular basis.
The above primary duties, responsibilities, and position requirements are not all inclusive.
Sirius is an equal opportunity employer that values diversity. As a government contractor, Sirius takes affirmative action to employ and advance in employment qualified women, minorities, individuals with disabilities, and protected veterans; maintains a drug-free workplace; and participates in E-Verify.
Individuals who receive job offers will be required to complete pre-employment screening that includes a background check verifying name, residences, education, work experience, and criminal convictions consistent with the Fair Credit Reporting Act; and a drug test for controlled substances consistent with the Drug-Free Workplace Act and the Americans with Disabilities Act.