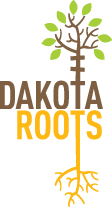 Job Information
Kelly Services

Manufacturing Positions 1st Shift

in

Rapid City

,

South Dakota
Job Description
Kelly Services currently has openings for 1st shift Production/Assembly in at a Top employer in Rapid Valley. If you are not looking forward to working out in the cold, or you are looking to make a change, this could be what just the right job for you. These positions are part of an enthusiastic team offering 40 hrs a week M-F, paid onsite training, opportunities for occasional overtime and move into full-time permanent position for many of our employees.
Duties include:
*Sanding and repairing imperfections in the product
*Sandblasting to production specifications
*Maintaining a clean work area
*Working with a variety of materials such as bondo, spot putty or other materials to finish products
Requirements:
*Use Personal Protective Equipment in production area
*Use Hand tools, machines as need
*Working in dusty conditions due to sanding
*Repetitive movement and using vibrating tools for an 8 hour shift
*Willingness to standing for the duration of 8 hours
*Ability to work in warm/hot production area
Highlights
How to apply:
*Follow this link
*Send resume to; 5525@kellyservices.com
*Call for more information 605-341-5069
*Stop by our office with your resume 1301 W. Omaha Suite 107
See all of our current opportunities at kellycareernetwork.com
Why Kelly ® ?
At Kelly
Services ® , we work with the best. Our clients include 95 of the Fortune
100 ™ companies, and more than 70,000 hiring managers rely on Kelly annually to access
the best talent to drive their business forward. If you only make one career connection today, connect
with Kelly.
AboutKelly Services ®
As a workforce advocate for over 70 years, we are proud to directly employ nearly 500,000 people
around the world and have a role in connecting thousands more with work through our global network of
talent suppliers and partners. Revenue in 2017 was $5.4 billion. Visit kellyservices.com and connect with us on Facebook, LinkedIn and Twitter .
Kelly Services is an equal opportunity employer including, but not limited to, Minorities, Females,
Individuals with Disabilities, Protected Veterans, Sexual Orientation, Gender Identity and is
committed to employing a diverse workforce. Equal Employment Opportunity
is The Law.