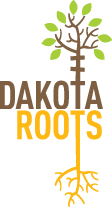 Job Information
Avera

Biomedical Engineering Technician (

in

Sioux Falls

,

South Dakota
**This position may cover multiple locations
JOB SUMMARY: Provide expert-level experience in the repair, calibration, and maintenance of medical equipment, instrumentation and support systems used in healthcare delivery. Execute professional-level inventory assessment/audits and preventive maintenance of medical equipment. Provide remedial corrective maintenance and maintain documentation of all service events, tests, and maintenance performed on biomedical equipment.
REQUIRED EDUCATION and/or EXPERIENCE:
· Associates degree or military equivalent in electronics or biomedical equipment technology preferred.
· Minimum of five years related experience in the repair and maintenance of medical equipment preferred.
REQUIRED CERTIFICATION, LICENSURE, and/or REGISTRATIONS:
· This position requires a valid driver's license and that the employee is insurable by the Avera Health automobile liability insurance carrier.
· ICC certification is preferred.
· Manufacturer trained and certified on a minimum of 3 devices with a risk factor rating of 13 or higher.