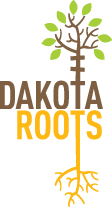 Job Information
Avera

CL - RN

in

Sioux Falls

,

South Dakota
**Monday-Friday, 7:00am-4:00pm, 8:00am-5:00pm; 80hrs/2wks
Avera Medical Group Orthopedics Registered Nurse (RN)
POSITION HIGHLIGHTS:
· Primary Nurse for physician
· Clinic Growth:
o AMG Orthopedics has grown 115% within last year.
§ Opportunities for career development
· Treat and monitor:
o Ankle and foot care, including treatment for flat foot, high arches and deformities
o Arthroscopy
o Fracture care and joint dislocation
o General adult, pediatric and geriatric orthopedics
o Hand and wrist care for all ages
o Osteoarthritis of the hands, feet, hips and knees, often associated with aging
o Sports injuries in adults and children, including ACL reconstruction and rotator cuff repair
o Total joint replacement and reconstruction
o Traumatic injuries
o Work-related or occupational injuries
· Hours:
o Eight-hour day shifts 8am-5pm
o No holidays, weekends, call or nights
· Two clinic locations:
o Clinics located on Avera McKennan Campus and Marion Road
· Team of:
o 11+ Medical Assistants, LPNs, and RNs, 4 Athletic Trainers, 5 Patient Service Representatives, 4 Scheduling Specialists, and 17+ NPs and Physicians
EDUCATION and/or EXPERIENCE:
· Graduate from a CCNE or NLN accredited nursing program is strongly preferred. Graduate from an approved nursing program is acceptable.
· Bachelor's degree in nursing preferred.
CERTIFICATION, LICENSURE, and/or REGISTRATIONS:
· Licensed as a Registered Nurse in the State of South Dakota and/or meeting the requirements of Multi-state licensure required.
· Licensed as a Registered Nurse in the State of Minnesota may be required depending on patient/job assignment.
What Makes Avera Special?