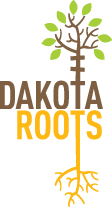 Job Information
Avera

DIALYSIS TECHNICIAN

in

Sioux Falls

,

South Dakota
Avera McKennan Outpatient Hemodialysis Dialysis Technician
Provide life-saving service for patients with end-stage kidney disease! Avera's outpatient dialysis center offers 22 patient stations, advanced dialysis machines, and specially designed chairs with heat and massage for maximum comfort.
POSITION HIGHLIGHTS:
· Dialysis Team of:
o 14+ Dialysis Technicians/LPNs, 11+ RNs, Clerical Staff, Dietitians, Social Workers, and RN Unit Supervisors/Managers
· Collaborate with multidisciplinary and innovate teams at:
o Avera Medical Group Nephrology
o Avera Transplant Institute
· Sign-On Bonus:
o $2000 bonus with 18 months of dialysis experience
o $1000 bonus with no experience
· Hours:
o Three 12 hour shifts per week between 3:30am-9:00pm
o Self-scheduling
o No call and Sundays off
· Career Growth:
o Grow and develop in the dialysis field
o Continuing education and leadership development opportunities
· Long Term Relationships:
o Form meaningful relationships with patients and their families/support systems.
EDUCATION AND EXPERIENCE:
· High School or GED required.
· Dialysis experience or Nursing Assistant experience preferred.
CERTIFICATION AND LICENSURE:
· Certification as Dialysis Technician must be obtained within 18 months of employment from one of the following required;
o Certified Clinical Hemodialysis Technician (CCHT) offered by the Nephrology Nursing Certification Commission (NNCC),
o Board of Nephrology Examiners for Nursing and Technology (BONENT)
o National Nephrology Certification Organization (NNCO)
o Dialysis Technician will be under direct supervision until this is obtained.
· Registration as a Dialysis Technician with the South Dakota Board of Nursing required within 18 months of employment.
What Makes Avera Special?