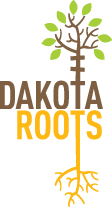 Job Information
Avera

OUTPATIENT THERAPIST IV

in

Sioux Falls

,

South Dakota
JOB SUMMARY: Triage primary responsibilities are to assist triaging patients in need of mental health services from referral sources such as BHC Assessment, BHC acute floors, AMG clinic and additional behavioral health clinicians. Triage Therapists are to be skilled in conducting intake interviews and identifying primary and contributing mental health, substance abuse, family, relationship, financial and other significant stressors/issues. When intervention is needed urgently, Triage will be adept at assisting the patient, couple or family in developing a crisis management plan to support them until they can be seen by a mental health professional. The BHTT will have a clear understanding of and follow established protocols for assessing the need for hospitalization and other intensive services. Outpatient/Triage Therapist will maintain knowledge of community resources and other support services to best meet the patients' mental health needs.in coordinating, planning, implementing and facilitating programs and counseling services on an outpatient basis, and when needed, within the inpatient hospital setting. The outpatient therapist's responsibilities may include several of the following areas: individual, group and family counseling, Employee Assistance Counseling (EAP), Partial Hospital Programs, Critical Incident Stress Management, and other current and future groups/programs. All of these areas may involve providing assessments, facilitating treatment and crisis intervention of clientele affected by substance abuse, addiction, and dual diagnoses issues. Providing community/education services will be a part of this position (as needed) and some travel is occasionally required.
EDUCATION and/or EXPERIENCE:
· Master's degree required.
· Four to ten years related experience and/or training is preferred.
· Preferred candidates will have clinical experience facilitating group therapy sessions and providing individual counseling services.
· Preferred candidates will also have experience working with clients having dual diagnoses issues (addictive disorders in conjunction with mental health conditions).
· Clinical experience with couples and/or family therapy is preferred.
· Dialectical Behavioral Therapy (DBT) experience preferred.
CERTIFICATION, LICENSURE, and/or REGISTRATIONS:
· South Dakota Professional License as a Social Worker required.
· Licensed Clinical Social Worker-Private in Practice required.
· This position requires a valid driver's license and that the employee is insurable by the Avera Health automobile liability insurance carrier.