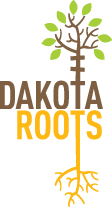 Job Information
Avera

PURCHASING REPRESENTATIVE

in

Sioux Falls

,

South Dakota
Entry level position focusing primarily on:
· Coding vendor invoices
· Processing vendor invoices for payment
· Data entry
We are looking for someone who is organized, efficient and has a high level of attention to detail.
JOB SUMMARY: The Purchasing Representative for Avera@Home Home Medical Equipment will work with buyers, requisitioners and staff at Avera locations to assist in the procurement of materials, equipment and services. Specifically, the Purchasing Representative will be responsible for ensuring proper documentation for receipts and invoices so that payment can be made to the vendor in a timely fashion.
EDUCATION and/or EXPERIENCE:
· Associate's degree or 3 years related experience in healthcare, HME or supply chain.
· Experience in Meditech and/or Brightree preferred