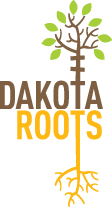 Mass Markets

CONTACT CENTER MANAGEMENT DEVELOPMENT OPENING: HUMAN RESOURCES TRACK

in

Spearfish

,

South Dakota
POSITION OVERVIEW
Mass Markets has openings in their Contact Center Management Development Program! This is a fast track program designed to propel the right candidates in to their new careers. The Human Resources Track is perfect for anyone that is driven, professional, motivated and wants to further their knowledge and, ultimately, their career in Call Center Human Resources (Talent Acquisition, Training, Workforce Management etc) and with Mass Markets.
Mass Markets is committed to investing in YOU as a future leader within the company and industry. You will be surrounded by knowledgeable and talented individuals who are eager to teach and development our future leaders. Through the mentoring and guidance of current call center leadership, you will be equipped with the tools, knowledge and understanding to step in to a managerial role at the end of the program.
SCHEDULE
LOOKING FOR A SCHEDULE THAT WORKS WITH YOUR LIFE?
Mass Markets is able to offer a wide range of full-time and part-time scheduling options for qualified candidates. There are multiple shifts and weekly work hour variations available to our team members. Please ask a Talent Acquisition Specialist about the different types of creative scheduling options that are available at your location. Whether you are a busy parent, student, or just want control of your work life balance, flexible, customized scheduling is one of the perks of working at Mass Markets.
SHIFT TYPES AVAILABLE
Full-Time Day Shift Part-Time Day Shift Mid-Shift (Afternoon-Evening)
Full-Time Early Bird Shift (Very Early Morning) Part-Time Evening Shift Weekend Warrior Shift (Sat./Sun.)
4X10 Shift (10 Hours a Day for 4 Days) Full-Time Every Other Day Part-Time Every Other Day
Full-Time 3 Weeks On, 1 Week Off Part-Time, 2 Days On, 2 Days Off And More...
POSITION RESPONSIBILITIES
WHAT IS EXPECTED OF ME?
This role is an excellent opportunity to learn the ins and outs of the Contact Center. There are a maximum of two people admitted per month per location and this makes you eligible to apply for a management position regardless of tenure. During this 6 month development program, you will spend time both on the phones and leading people.
Full time hours required

Exemplary attendance

Above average performance while on the phones on at least two different accounts

Ability and desire to utilize technology & systems, making outbound sales calls to consumers, answering inbound calls from interested prospects, following-up with interested customers, listening to customer needs, & assisting customers with their questions as well as helping resolve any service related concerns they may have

Successful completion of the company managerial training; self paced modules, practical & real time application & monthly mentor meetings

Unwavering professionalism and dedication to learning and development

Ability to interact with all levels of management

Success in this job is easy; provide an excellent customer experience and make sales, show up every day prepared to do your absolute best, and help promote our brand.

Ability to think out of the box, problem solve, process improve and deliver results
CANDIDATE QUALIFICATIONS
Mass Markets provides all new employees with a paid world class training, so all positive, driven and confident applicants will be considered for the role. Ideal candidates for this position are highly motivated, energetic and dedicated. Having fun and interacting with all different levels of the team is part of the job and hard work pays off with recognition, bonus and contest incentives. You will learn to be a confident, fully engaged, team player, and will need to be dedicated to bringing a positive & enthusiastic outlook to work each day.
LIKE WHAT YOU ARE HEARING? WONDER IF YOU HAVE WHAT IT TAKES?
High school diploma or equivalent; College Students, Interns, and recent College Graduates are welcome

Minimum 18 years of age

Must have the ability to learn customer service software applications

Pass the required testing on various Microsoft Office products, computer literacy testing along with additional testing that may be required

Ability to multi-task in a fast paced environment

Highly reliable

Clear and confident communication skills

Previous experience in retail, bartending, receptionist roles, phone jobs, sales, purchasing, hospitality, customer service, food service, or office/administrative roles is a plus but not required
COMPENSATION DETAILS
LOOKING FOR AN EMPLOYER THAT VALUES YOUR CONTRIBUTION?
At Mass Markets we believe that hard work should pay off, so we make sure that our compensation and total rewards are exceptional. Our people are not just employees; they are our most important resource! Standard starting compensation includes a base hourly wage commensurate with experience, an hourly attendance bonus, and a weekly performance bonus. Regular reviews and raises are awarded based on tenure and performance, so our employees make more each year.
Employees earn generous paid time off as well as paid holiday's and paid training opportunities. Regular daily, weekly and monthly incentives are part of the overall compensation our team members enjoy and include cash uploads to company issued Visa card, prizes such as computers, tablets, phones, TV's, trips, tickets, and even cars.
All employees are eligible for MEC medical plans after 30 days and group medical, dental and vision benefits after 90 days. Optional Roth IRA retirement accounts, Term Life Insurance and Whole Life Insurance plans are available to all employees each open enrollment period.
Total Rewards Breakdown
Competitive Starting Compensation Weekly Bonus Opportunity Daily Contest Payouts
Weekly Pay Cycles Paid Time-Off Full-Benefits (Medical, Dental, Vision)
Multiple Job Types to Choose From Growing Company with Fortune 50 Clients Paid New Hire and Continuous Improvement Training
Daily, Week, and Quarterly Recognition Company Debit Card (With Daily Cash Uploads) Paid Holidays
Retirement IRA Options Guaranteed Issue Term Life Insurance Whole Life Insurance Investment Options
Regular Raises and Career Progression Flexible Scheduling Options Employee Development and Advancement Programs
Employee Discount Program Fun, Engaging Work Environment Cash and Prize Incentives
Modern Work Environment Casual Dress Code Relocation Potential
ABOUT US
Mass Markets, an MCI Company, is a world leader in advanced, tech-enabledB2B, B2C and H2H contact centertelesales, customer care and digital services. With a culture built on customer experience, we are committed to praiseworthy customer interactions that create value for our clients. Since 2003, Mass Markets has delivered innovative, high-impact, agile, scalable, and compliant business process outsourcing services with superior quality and performance. People-powered and tech-enabled, we SAVE, SELL and SERVICE across the customer life-cycle; weSOLVE complex people, process, and technology challenges.
Mass Markets is proud to be an equal opportunity employer. We will not discriminate against any applicant or employee on the basis of age, race, color, creed, religion, sex, sexual orientation, gender, gender identity or expression, medical condition, national origin, ancestry, citizenship, marital status or civil partnership/union status, physical or mental disability, pregnancy, childbirth, genetic information, military and veteran status, or any other basis prohibited by applicable federal, state or local law. Mass Markets will consider for employment qualified applicants with criminal histories in a manner consistent with local and federal requirements.
ID2018-2152
Updated Date10/19/2018
DepartmentBlended Call Center Representative (CCR)
TypeFull-Time
ScheduleFull-Time | M-F, Sat | Flexible Schedule
Wage DescriptionHourly + Commission
BonusWeekly
EducationHigh School Diploma/GED
Min. Years Experience0