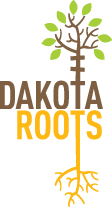 Job Information
Avera

CL-Patient Account Representative

in

Yankton

,

South Dakota
Position Highlights:
-Full time benefits
eligible Patient Account Rep position with 80 hours every 2 weeks.
-No weekends or
holidays!
-Day hours: Monday-Friday 8am-5pm.
-Diversity: Work with a diverse group of specialties
and primary care.
Job Summary:
·
The Patient Accounts Representaive has
primary day-to-day responsibility generating clinic cash flow for the AMG Clinics.
·
Responsible for posting payment and reviewing insurance
explanations (EOB's).
·
Maintains strong working knowledge of Medicare, Medicaid
and other 3rd party rules and regulations, policies and procedures.
·
Responsible for inbound and outbound calls
·
Assists with patient inquires and requests from clinic
staff.
·
Work on claim appeals, refund requests and collections
from patients
Education and Experience:
·
High School Diploma or GED required.
·
Associates or Technical degree or 1 to 2 years of
related experience preferred.